Wednesday, June 16, 2021
What does it mean to be a post-Soviet Jew in your context?
How do your Soviet Jewish history and identity inform your work?
These questions are asked across the transnational dinner table (sovmestniy stol), a collaboration initiated by Sophia Sobko and Dascha Klingenberg, and brought to life by a team including Stepha Velednitsky, Irina Zadov, and Anna Schapiro. The Domik Druzei (stewarding committee) of Kolektiv Goluboy Vagon and post-Soviet (Jewish) guests of Dascha Klingenberg and Anna Schapiro respectively join the table in Michigan and at Hopscotch Reading Room in Berlin (a special thank you to siddhartha lokanandi).
Across zakuski of chorniy xleb s ikroi, ogurtzi, shproti and salati, guests from the U.S. Germany, and the UK shared art, poetry, song, and conversation in a 2 hour exchange around (post-)Soviet Jewish experiences in their respective geographic and political contexts.
Menu
Zakuski:
- Anna Lublina - performance
- Rivka Yeker - poetry
- Evgenia Gostrer - film

Gorachiye: Conversation, with Q&A across the table

Chai s' tortom: collective singing - "Goluboy Vagon"
Additional Special Guests
Mascha Rykmann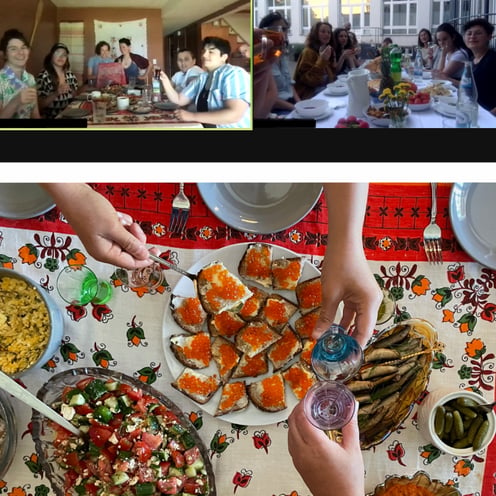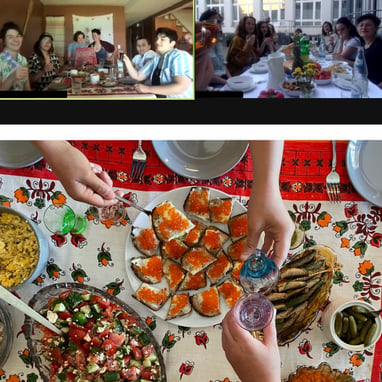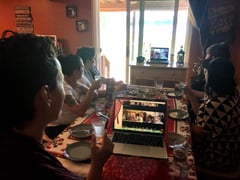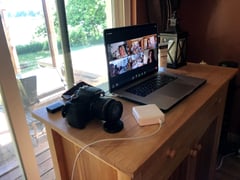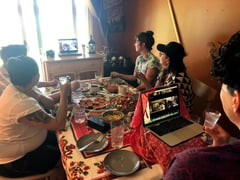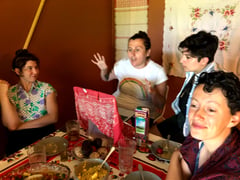 Sovmestinyi Stol | Joint Soviet Jewish Dinner Table: US - Germany - UK